WELCOME
Full color patterns with step-by-step instructions

A book, Panel Play, that's all about working with panels

A gallery showing pattern quilts in lots of colorways

Cats

What more does anyone need?
WHAT'S NEW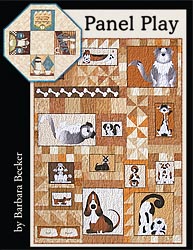 A book that's all about working with panels. If you've ever bought (or been tempted to buy) a panel, but didn't know what to do with it, this book provides plenty of ideas.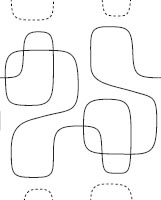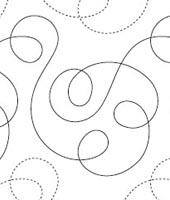 I have three new pantographs, available on paper, or as downloadable files for various computerized systems.
New pantos: Modernish 1, Modernish 2, Wrap It Up
You can see them best on my pantograph page. To purchase them, follow one of the links at the top of that page.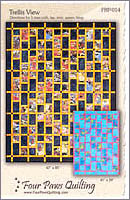 A quick, contemporary pattern that's great for showcasing those large, multi-colored Asian and designer fabrics.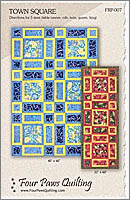 While not a new pattern, Town Square got a face lift. It's always been a great pattern for seasonal table runners, and now the cover reflects that.