WELCOME
Full color patterns with step-by-step instructions

Two books, one about panels, and another of patterns

A gallery showing pattern quilts in lots of colorways

Cats

What more does anyone need?
WHAT'S NEW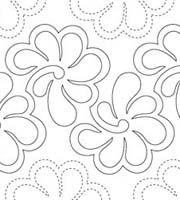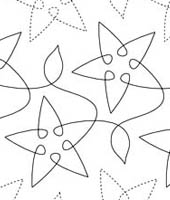 I have seven new pantographs, available on paper, or as downloadable files for various computerized systems.
New pantos: Boardwalk, Feathers In Bloom, Modernish 3, Party Time, Shooting Star, Star Lights, Water Wings
You can see them best on my pantograph page. To purchase them, follow one of the links at the top of that page.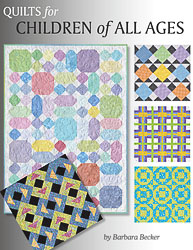 Quilts for Children of All Ages
Need a quilt for a new baby, or a favorite child? How about your teenager? Or yourself?
This book contains nine brand new patterns, each in multiple sizes from a baby quilt to queen size. So whether you need a snuggle quilt for a child, or a bed quilt for yourself, you're sure to find something to inspire you.